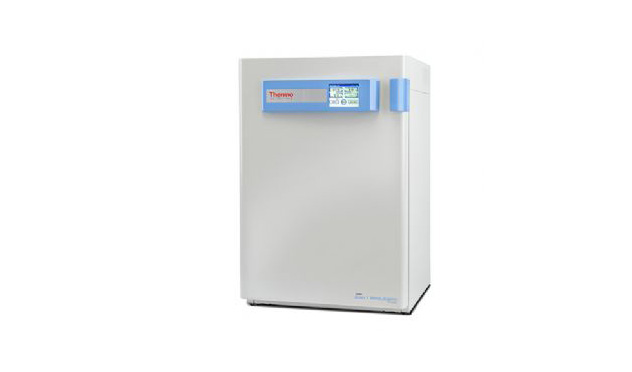 Forma™ Series 3 Water Jacketed CO2 Incubator
iCAN touchscreen interface
Available in various languages including Japanese and Mandarin
Easy-to-use on-screen menu prompts
On-board error and data logging for monitoring performance, interactions and alarm conditions
Bright, door-mounted touchscreen interface provides complete data visibility to monitor all incubator interaction
Temperature stability with Water Jacket design
Unique triple-wall construction delivers optimal temperature uniformity. Provides ultimate thermal stability for protection for your valuable cell cultures against ambient temperature swings and unexpected power outages.
Protection with HEPA air filtration
Minimize the risk of airborne contaminants entering the incubator from multiple door openings. In-chamber HEPA filtration reaches ISO 5 clean room air quality in 5 minutes by filtering the chamber air every 60 seconds.
Enhanced flexibility with complete O2 control
Many cell cultures thrive best in CO2 incubators with controlled levels of oxygen. Select an O2 option to simulate physiological or hypoxic environments in a range of 1 to 20%. A dedicated O2 display set point and control allow for accurate monitoring.
Ürün Adı: Forma™ Series 3 Water Jacketed CO2 Incubator
Katalog No:4141,4121
Marka: Thermo Scientific